The village of Buscalan in Tinglayan  sits prettily on top of a mountain, some 2,000 feet or so above sea level. It is home to the Botbot Tribe, one of the 31 Subtribes in the province of Kalinga.
When we finally get there, we find the community busy preparing for the wedding feast. A wedding! How serendipitous!
Under the colorful tent, some women are making what appear to be decors made from palm leaves.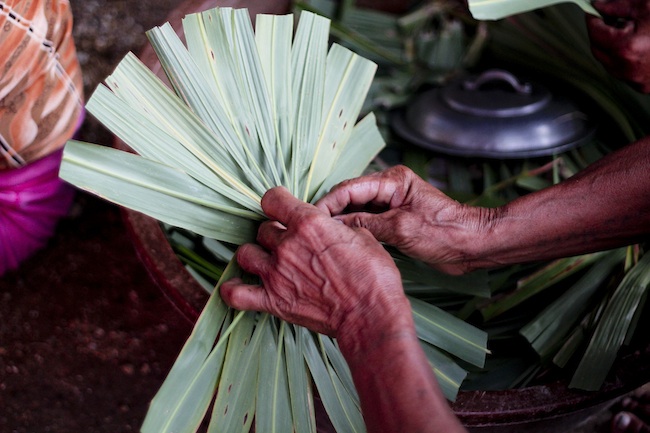 While the women are occupied with the preparations, life for the other 'members' of the community remain undisturbed.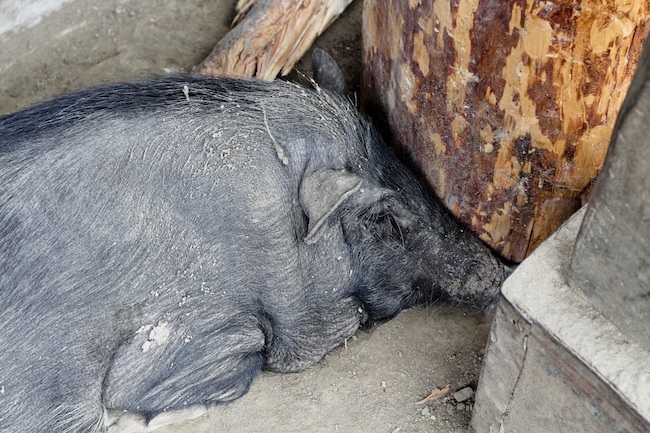 The children, although used to the presence of strangers, smile at us shyly.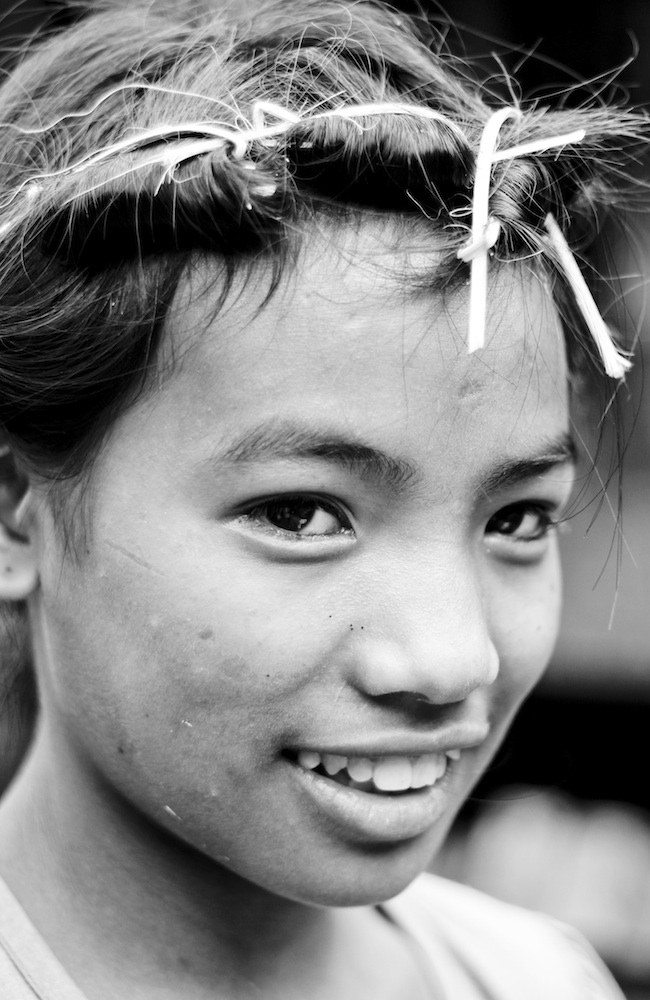 We go straight to Whang Od's house where we are going to be billeted for the next couple of nights. Her grandson, John, welcomes us warmly and leads us to the second floor of her tiny hut.  The room looks like a shrine, filled with photos of Whang Od taken by those who have received her tattoos.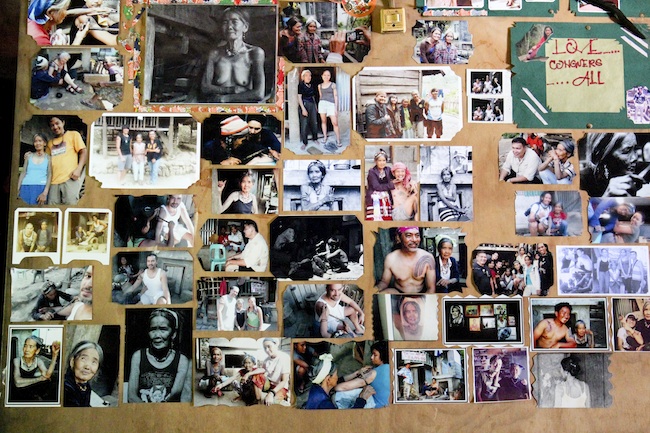 From our room we hear the rythmic sound of  wood tapping on wood. We look down from the balcony and see the local celebrity herself, hard at work.
The young man Whang Od is working on is trying to hide his nervousness. He talks loudly, perhaps in an attempt to drown out the sound of Whang Od's instruments.
"Talaga bang ganito kasakit 'to? (Does it really hurt this much?)" He winces in pain.  His guide says nothing and just smiles at him without sympathy.
Seeing that Whang Od is busy and that there are still about three people waiting for their turn, we decide to have our tattoos done the next day. Meanwhile, it doesn't take long before we are invited by one of Whang Od's neighbors for coffee.
Over cups of hot Benguet coffee, we talk to a group of young women travellers. They say they just graduated from college and are relishing the last days before they have to look for work. They've read about Whang Od from various travel blogs and were curious to see her and get their own tattoos done.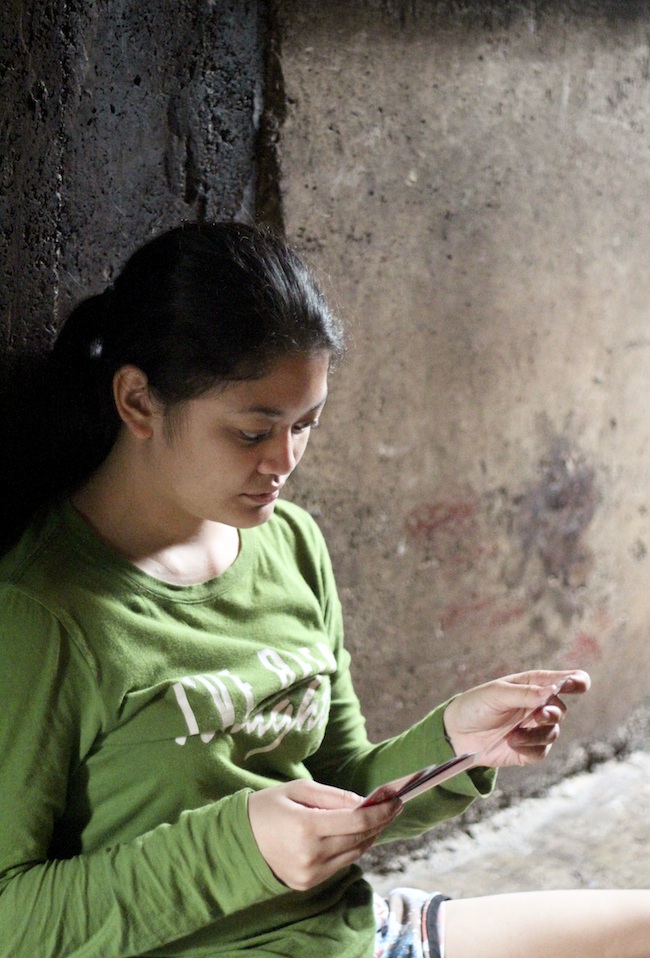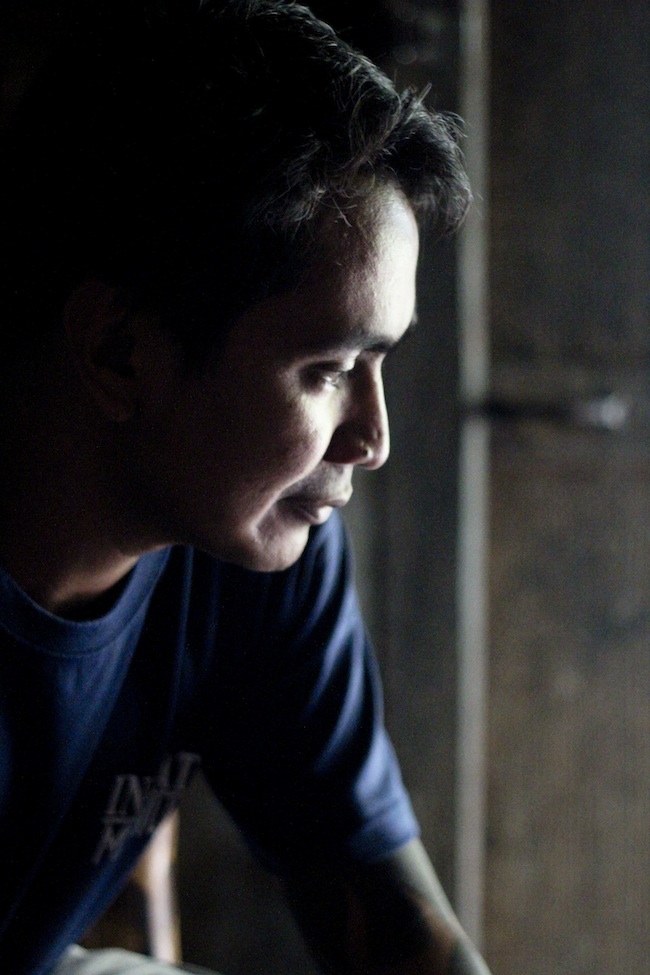 "How's your tattoo?" I ask.
"Painful." One of them admits.  Apparently, she  fainted from sheer pain in the middle of her session.
My husband and I look at each other anxiously.
Oh boy.  What have we gotten ourselves into?
Next:  Getting Inked by Whang Od
Previously:  The Long Walk to Buscalan