My theme for today is CONCEPT.
Travelling can sometimes be tedious. Thank  heavens for the many designers around who pour their time and energy into making travellers' lives easier. Designing is a miss-and-hit affair but somewhere out there, I'm sure one or two of these concepts will find a future consumer.
1. THE LUNCHBOX.
A lunchbox that flattens out to become a table? How transformer-y!  I just love the idea of the SUNCH.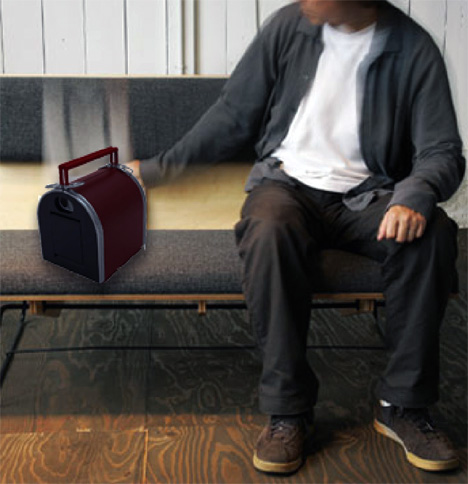 I'm a bit skeptical, though,  if all these can fit into such a tiny box. But you gotta love the bento feel.
Designer:  Soo Kang Lee
2.  THE JACKET/TENT/BAG
A many-in-one garment, the VESSEL satisfies  both clothing and privacy needs.  Ideal for backpackers or those who like to travel light.
Designer:  Justin Gargasz
3. THE FLAVORED BUTTER SPOON

This one I'd definitely buy. It not only eliminates the need for a separate knife but  satisfies the craving for fat, too.  Just perfect!
Designer:  Yeongkeun Jeong
And saving the best for last, here's…
4.  THE LUGGAGE

Definitely not for everyone (or anyone?),  the Dragging Dress may either make travelling easier or such a…  err… drag.
Have your read the writeup above?  Are you convinced? If not, see the demo here.
Designer:  Miya Lee