The first Pinay Traveller Pa-Raffle has finally come to an end! I made two draws via Random.org.  The first draw was for the Grand Winner of the Travel Essentials Package as shown below.
There were just 12 people who qualified (i.e. those who followed directions dilligently haha).  And the winner is…
I decided to make a second draw for all those who have liked the Pinay Traveller page, shared the contest on their pages or  twitted about it (including those above, except of course for Marisse) prior to the contest announcement on May 30, 2011.   The winner will get a special prize from moi.   And the winner is…
So congratulations Marisse Garchitorena and Anna Marie Mangahas! Please send me your mailing details at the comment section below so I can send you your travel goodies ASAP.
Once again, congratulations and thanks for supporting Pinay Traveller!
See the rest of the participants here.
Pinay Traveller Snippets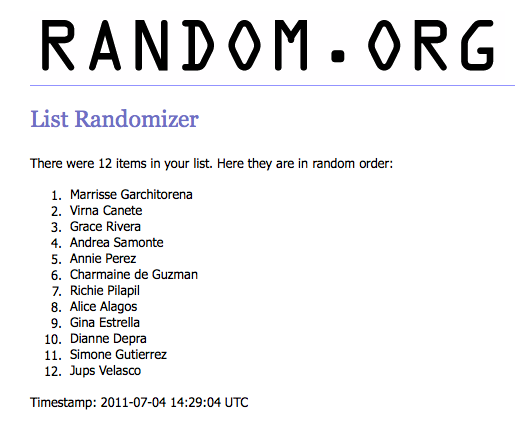 For a beach holiday with all the qualities you want, consider alcudia holidays. The sun, the beaches and all the activities draw more and more people every year. You can indulge in strenuous water sport, or relax in a glass bottomed boat.